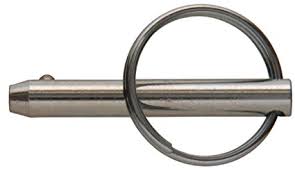 Cotterless Hitch Pin. 1/2in. x 3in. no.3049
SKU

100-131
$4.95
$4.20 On Sale!
You Save

4.20
Cotterless Hitch Pin. 1/2in. x 3in. no.3049 More Details
1/2 in. X 3 in. Made of 1215 zinc plated steel with stainless steel ball locking mechanism. Great for quick disconnect applications. Effective length ring to ball 2-1/2in.. Overall length from ring to ball 3in..
Other Information:
About Us | Suggested Links
Website Privacy Policy | Our Security Policy
---
copyright © 1999 - 2018 G.L. Billings. all rights reserved.
---
Webscape Produced and Powered By:
Aerial Dynamics Corporation